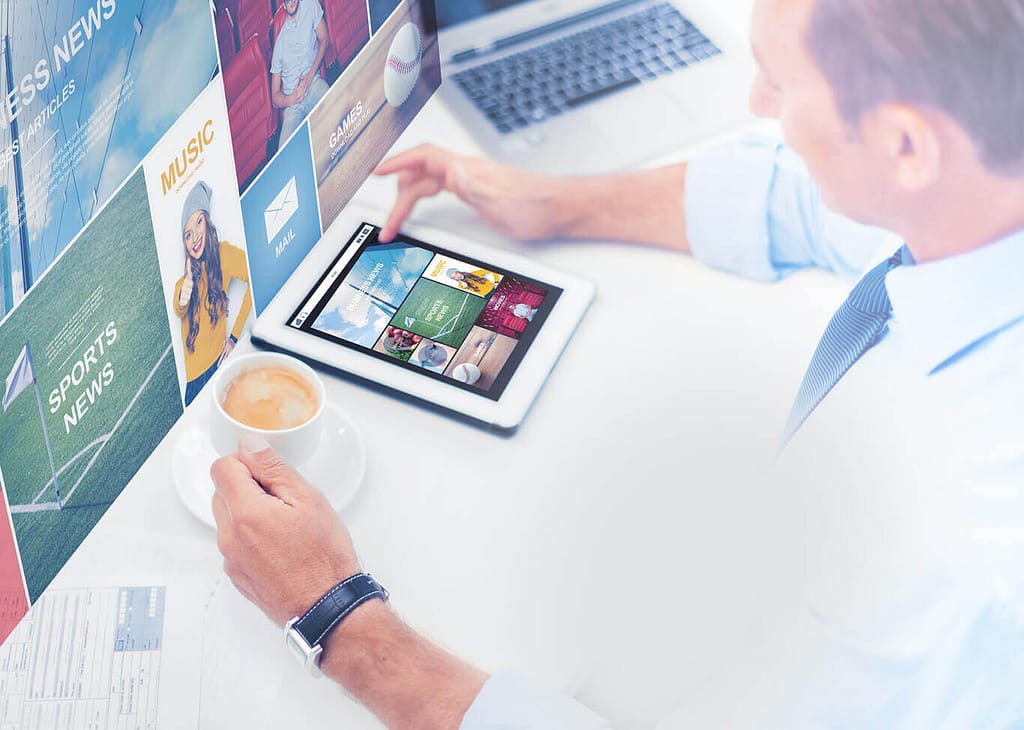 conduct some form of online
research before purchasing a
business product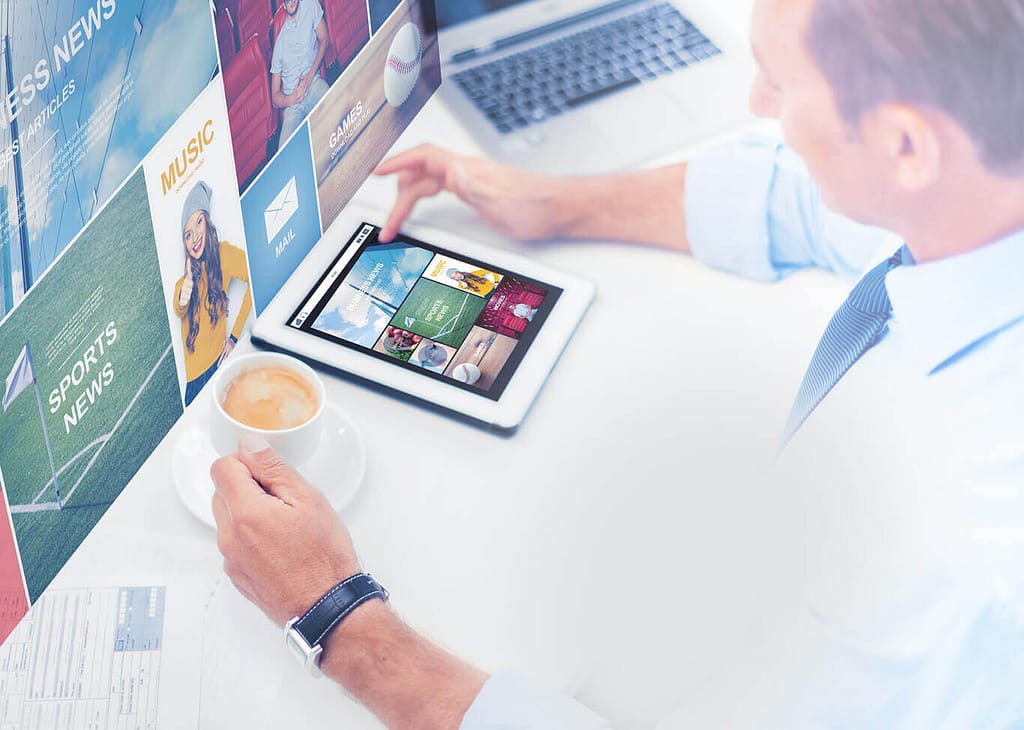 view 2-4 pieces of content
before making a decision &
view 5-7 pieces of content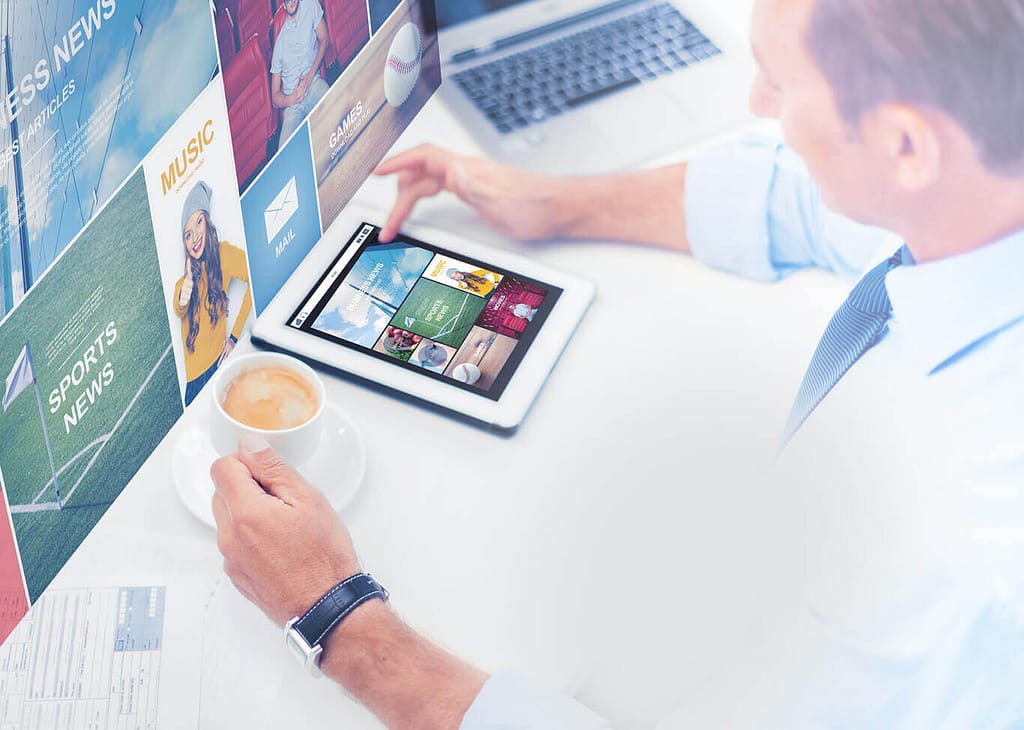 and 84% of C-level or VP-Level execs
use social media to make
purchasing decisions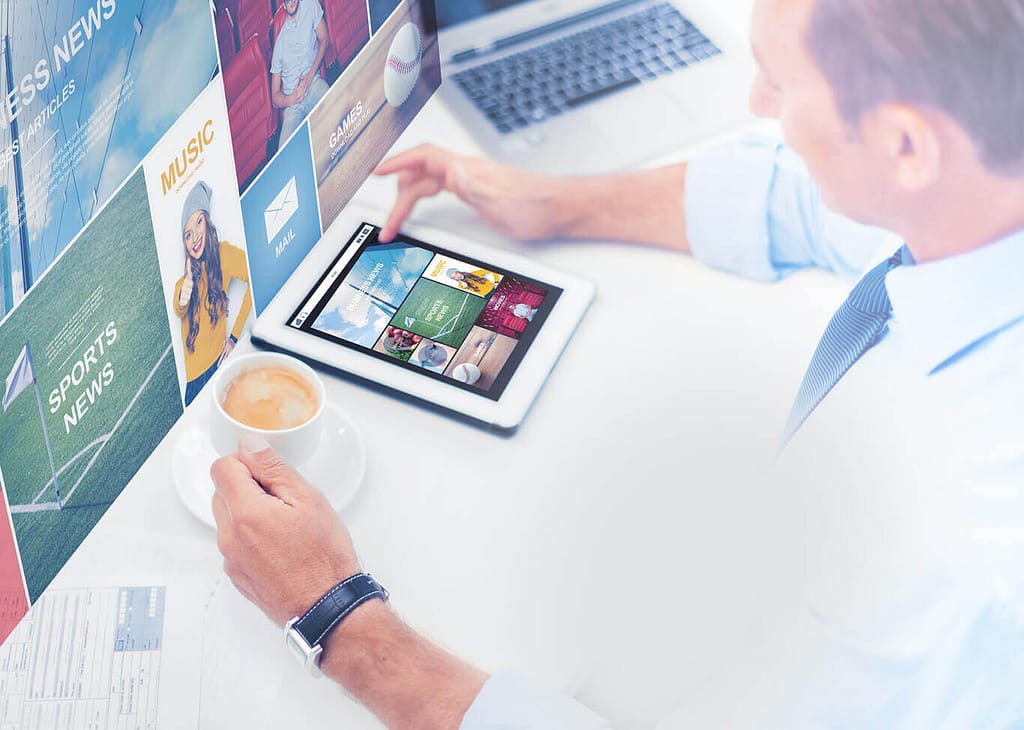 "If people like you they will listen
to you but if they trust you they
will do business with you."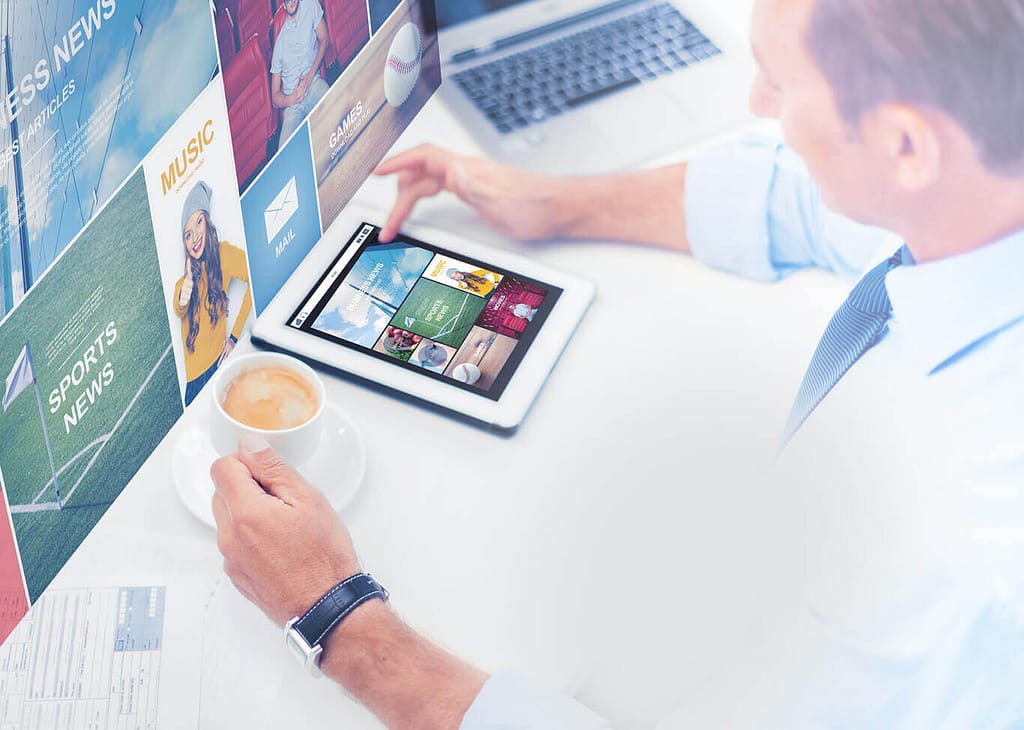 suppliers are engaging with prospects through social channels
Midas Touch is a specialist B2B Social Media Agency. We help B2B companies make a digital impact. To us, this means:
More people from your target customers will know about you, your skills
You will be perceived as experts or thought-leaders
Your target customers will respond more warmly to your sales outreach efforts
Since the early days of online marketing, our founders have helped organizations achieve their long-term business goals using digital, content, and social media marketing. Our many clients and awards, both describe us as the Best B2B Social Media Agency.
Undiluted B2B focus
Specialists in aligning marketing and business goals
Able to translate even the most complex products and technologies into simple stories
Expertise in B2B specific special platforms – LinkedIn, Webinar, Podcasts
Devise content and social strategies complementary to your sales effort
Comprehensive, considered, and coherent digital, content, and social media strategies for B2B companies with rigorous and result-oriented execution
We serve businesses in the areas of...
Technology products and services
Manufacturing

​​Engineering products and services​

Learning and training
Consulting
Midas Touch Consultants is one of the best B2B digital marketing agencies I have worked with. The team's ability to grasp your business complexity and other nuances is simply superb. We have been working together for over a quarter now. They have helped us with several initiatives – social media campaigns, email campaigns, newsletters, websites, etc. I am extremely happy with their work, and at a personal level find it a joy to work with Sanjeev and Radha. I would not hesitate to recommend them to any business which need B2B digital marketing to take their business to the next level
CEO, Clarion Technologies
Practicality and perfection usually don't go hand in hand. But, Midas touch is among one few of the external partners who are a rare combination of both. As their name implies, they bring a golden sheen to your content strategy. Especially in tech, crafting cutting edge content that is crisp, informative and engaging is an art and I believe Midas have perfected it. If content as they call is The King, then Midas Touch is the best Goldsmith you can get to create its crown.
Co-Founder and CEO, Heptagon Technologies
I believe we have a very solid engagement with Midas Touch. We have always found Midas Touch's ability to create high quality content that matches our message and goals to be a huge differentiator. Again, the engagement has been successful because Midas Touch team has been able to connect to different stakeholders and understand the needs from them and then articulate them for the right audience. We have been able to grow our web footprint and visibility, while maintaining quality because of their excellent work.
Executive Director, Wissen Technology
I wanted to take this opportunity to thank the team at Midas Touch Consultants for the fantastic marketing work you have done for us over the last year. I appreciate you taking the time and effort to understand our short and long term social media goals and then translating them into meaningful and effective content to support our marketing strategy. Your attention to detail, creative approach and timely planning / delivery of content has been instrumental in helping us achieve our social media goals. We value our partnership and will be happy to recommend your services to our professional contacts.
Midas Touch has been our Content Marketing Partner since Numly's inception. The Midas team not only helped us in designing a strong marketing strategy but also ensured that the marketing activities are always measured and aligned with our evolving messaging and customer value. The team's ability to create high-quality content is commendable. It has helped us establish Numly's thought leadership. The team is highly responsive. We are pleased to have Midas Touch as our marketing partner for over two years now and would recommend them highly.
Working with the Midas Touch team has been a truly wonderful experience! Their work has helped us scale our social presence across platforms while lending a distinctive voice to our brand online. Website traffic has shown a marked improvement and we've also seen a steady rise in the number of inbound business queries. Their team is agile and has been very responsive to our evolving social marketing needs. We highly recommend their services to amplify your marketing efforts- especially if you are a company with a strong B2B focus.
Founder Director, Lokusdesign
Radha and her team at Midas Touch have been valued partners of TreSensa since Day 1. Radha has played a key role in helping TreSensa build its developer community and social channels. She and her team have deep digital marketing and social media marketing expertise, as well as strong connections and relationships through the digital industry. Radha brings creativity and a great energy to our business. I recommend her highly.
I am happy to provide a recommendation note to MidasTouch. We have engaged and have been working with MidasTouch over the last one year and its been a wonderful experience. In this past year the content you have generated for us, has helped our company Excelize reach out to our customers with well thought, timely and well articulated blogs, LinkedIn posts and whitepapers. It has helped us build a great brand image as a thought leader and expert in our field. We have received excellent service and support from the principals Sanjeev and Radha. As we continue to grow we look forward to our continued association and collaboration. I have no absolutely no hesitation to recommending MidasTouch to any firm looking for your services and will be happy to provide an in-person or on the phone testimonial.
Managing Director Excelize Group of Companies
Midas Touch has been Qualitia's marketing content partner for last few years. I appreciate their passion for deeply understanding our business domain and our product. This knowledge makes their content very relevant and effective. There are a very few organizations that understand B2B products business and Midas Touch would find themselves at the top. They act as true partners and always try to go beyond our expectations. I am sure Midas Touch has bright future ahead!
President & CSO at Qualitia Software
It has been a delight working with the Midas Touch team. Their expertise in B2B content & B2B social media and deep understanding of the needs of the business has helped us in establishing a strong online brand and thought leadership. Based on our experience of working with other agencies, we were earlier skeptical about hiring an outside agency to handle our marketing. Midas Touch, however, has been great – we now proudly call them as our marketing partners. Their working style, attention to detail, and responsiveness is highly appreciated.
Director, Strategic Business, Inteliment Technologies
Alcor Solutions was looking to collaborate with a responsive, professional team for developing our B2B technology content. We found that partner at Midas Touch, led by Radha and Sanjeev – who address our content needs to the cue. Alcor Solutions wishes them luck!
Director | Digital & Content Marketing, Alcor Solutions, Inc.
Midas Touch worked with us for our group companies as social media partner. They also helped me in creating my personal online presence. Through my interactions with the team, I felt that they are quite unique and are not a typical ad agency. They not only understand the nuances of social media and blog writing but also know how to use those for business. We were certainly benefitted by their services. Working with them has been a pleasure and I would highly recommend them to B2B businesses and business leaders looking to create brands online.
Founder and CEO of SEED Infotech
It is a real pleasure to work with the Midas Touch team. They not only really understand social media but more importantly, they value relationships. They are very accommodating and very prompt in responses. Be it the promotion of our championship or the various courses, the team at Midas Touch always comes up with good ideas. Overall, me and my team at Gun for Glory are very satisfied to be working with them.
Olympic Medalist, Co-Founder, Gun For Glory Academy
It has been a pleasure working with the team at Midas Touch. They are easy to communicate with (despite being on the other side of the world) and extremely cooperative. They are quick to respond to any requests, enquiries or issues we are facing and have been very accommodating. Having Midas Touch handle our social media has allowed a small company like ours to direct our focus onto sales and ensuring a quality product.
Director, The Suit Concierge Pty Ltd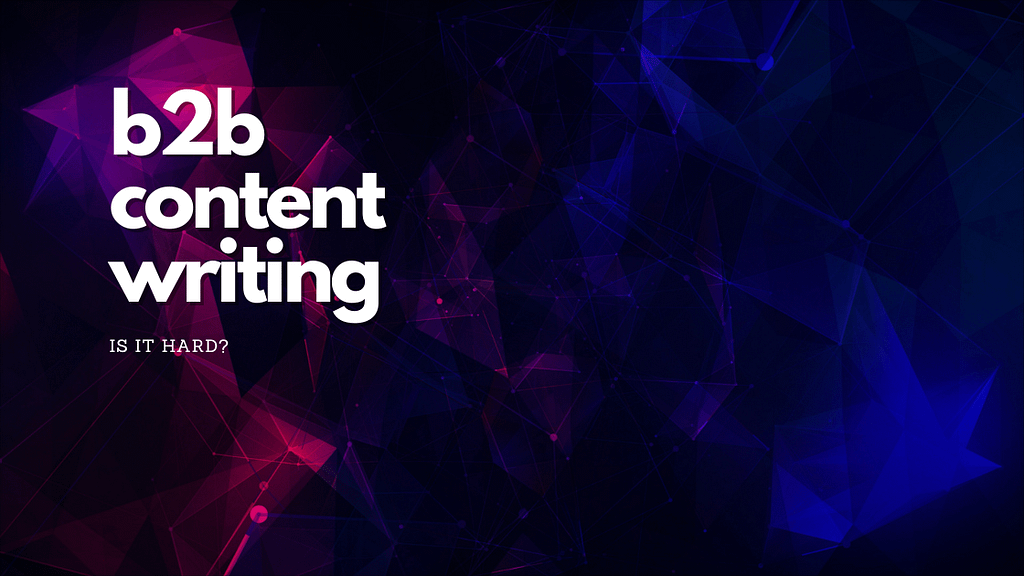 B2B buyers have a rather sophisticated set of needs when it comes to content. When compared to B2C customers, they
The B2B space is plagued with generic content that fails to engage its target audience effectively. With an abundance of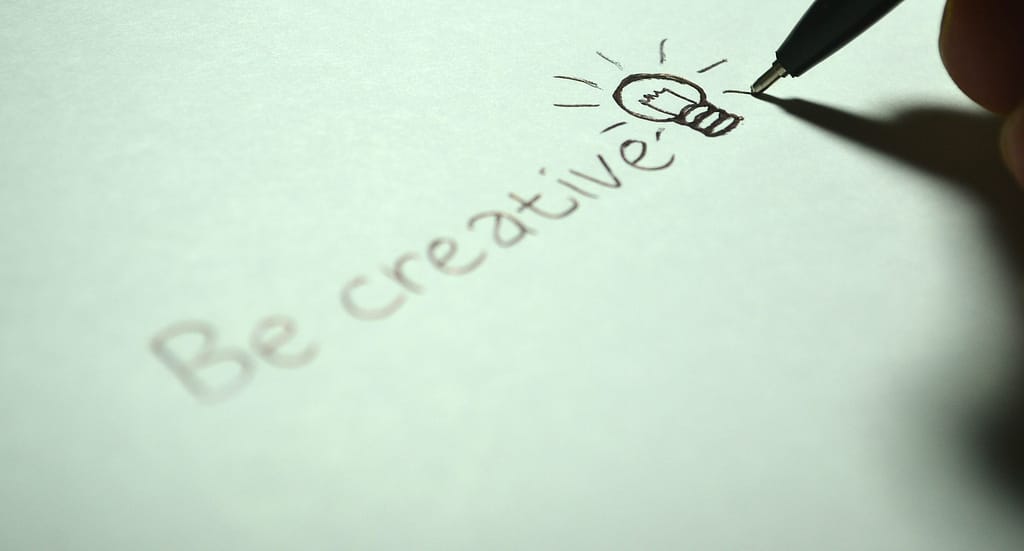 About 41% of B2B marketing representatives consume at least 3-5 pieces of content before making a decision to engage with